Facing Complexity in AWS Deployments?
S

treamline Your Operations with Our End-to-End DevOps Solution!
S

olution overview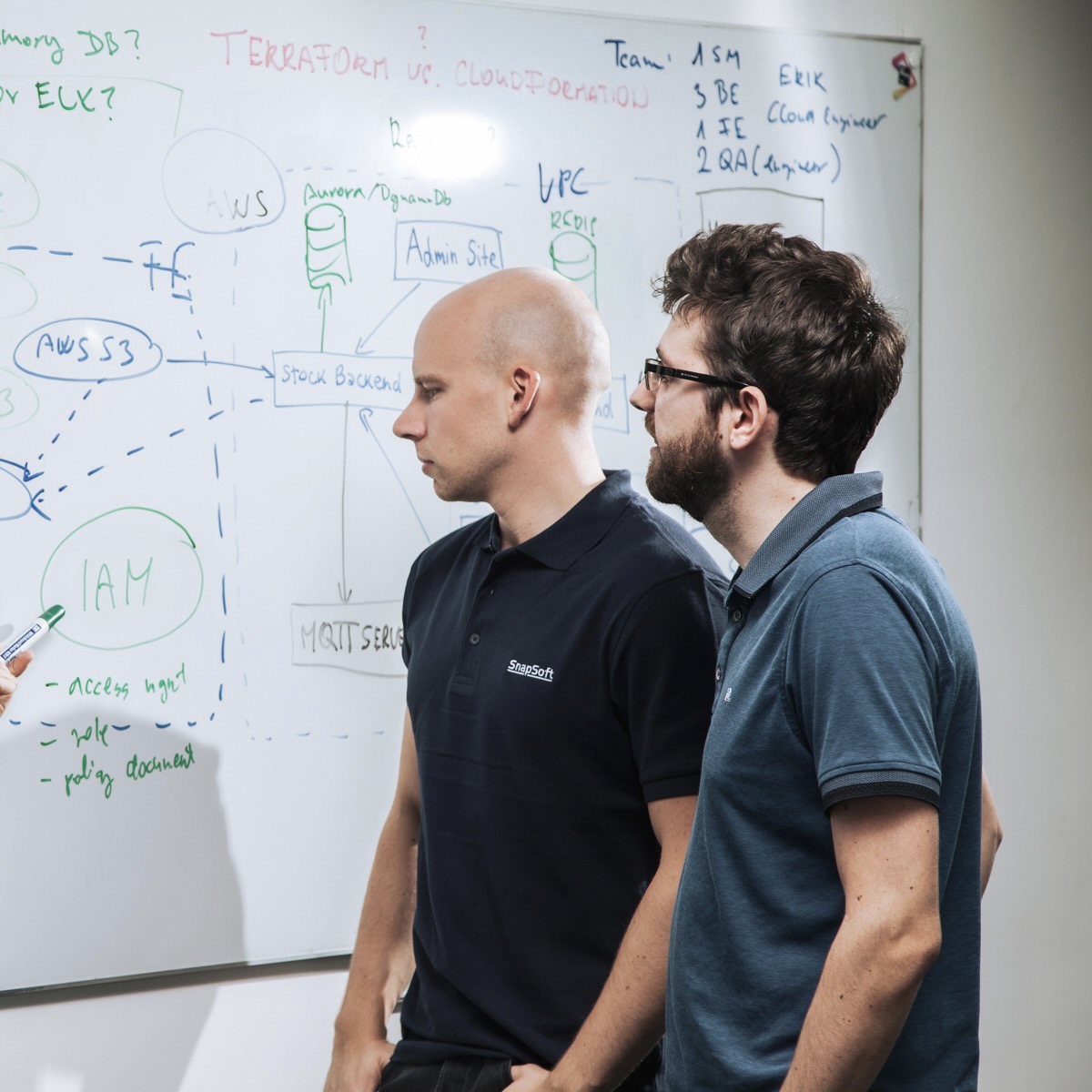 DevOps on AWS
DevOps integrates cultural philosophies, best practices, and tools, enabling organizations to accelerate the delivery of software and services. This results in faster product advancements than with conventional software development and infrastructure management methods.
Implementing DevOps principles in a project has numerous advantages and benefits:
Speed: accelerate your pace to rapidly innovate, adjust to market changes more adeptly, and optimize the efficiency of producing business results.

Rapid Delivery: increase the frequency and pace of releases, enabling quicker product improvements.The sooner you introduce new features and address bugs, the more promptly you can meet your customers' requirements and establish a competitive edge.

Reliability: ensure the quality of app updates and infrastructure shifts to deliver faster and more reliable, while maintaining a seamless experience for the end-users.

Scale: manage your infrastructure and developmental processes on a large scale. Through automation and consistency you can efficiently handle complex or evolving systems with minimized risk.

Security: move quickly, all while keeping control and ensuring compliance. Implementing a DevOps framework doesn't mean sacrificing security, especially when utilizing automated compliance measures, precise controls, and adept configuration management strategies.
DevOps isn't just a behind-the-scenes technical approach. It translates into tangible benefits - faster updates, better quality, seamless experiences, and more. When you adopt DevOps principles, your customers thrive. Join us on this journey for a superior user experience.
What we offer
DevSecOps
Integrate security across all development and delivery stages, granting your dev, security, and ops teams with rapid and contextual insights.
Continuous Integration & Continuous Delivery
Rapidly and reliably build, test, and deploy your applications, while improving quality and reducing time to market.
Monitoring, Logging & Performance
Optimize your app and infrastructure with comprehensive log analysis and monitoring.
A

WS Certifications
SnapSoft is a Certified AWS partner
SnapSoft has been planning and managing major cloud based projects including data & analytics, machine learning, e-Commerce marketplace, logistics & quality assurance solutions, as well as complete system migrations to AWS and other cloud platforms.
Our Certifications
Are you ready for your cloud journey?
Get in touch and we'll get back to you with one of our experts
Schedule a consultation to discuss your business needs
Understand how cloud technology helps your business
Find out how we offer solutions for your specific demands